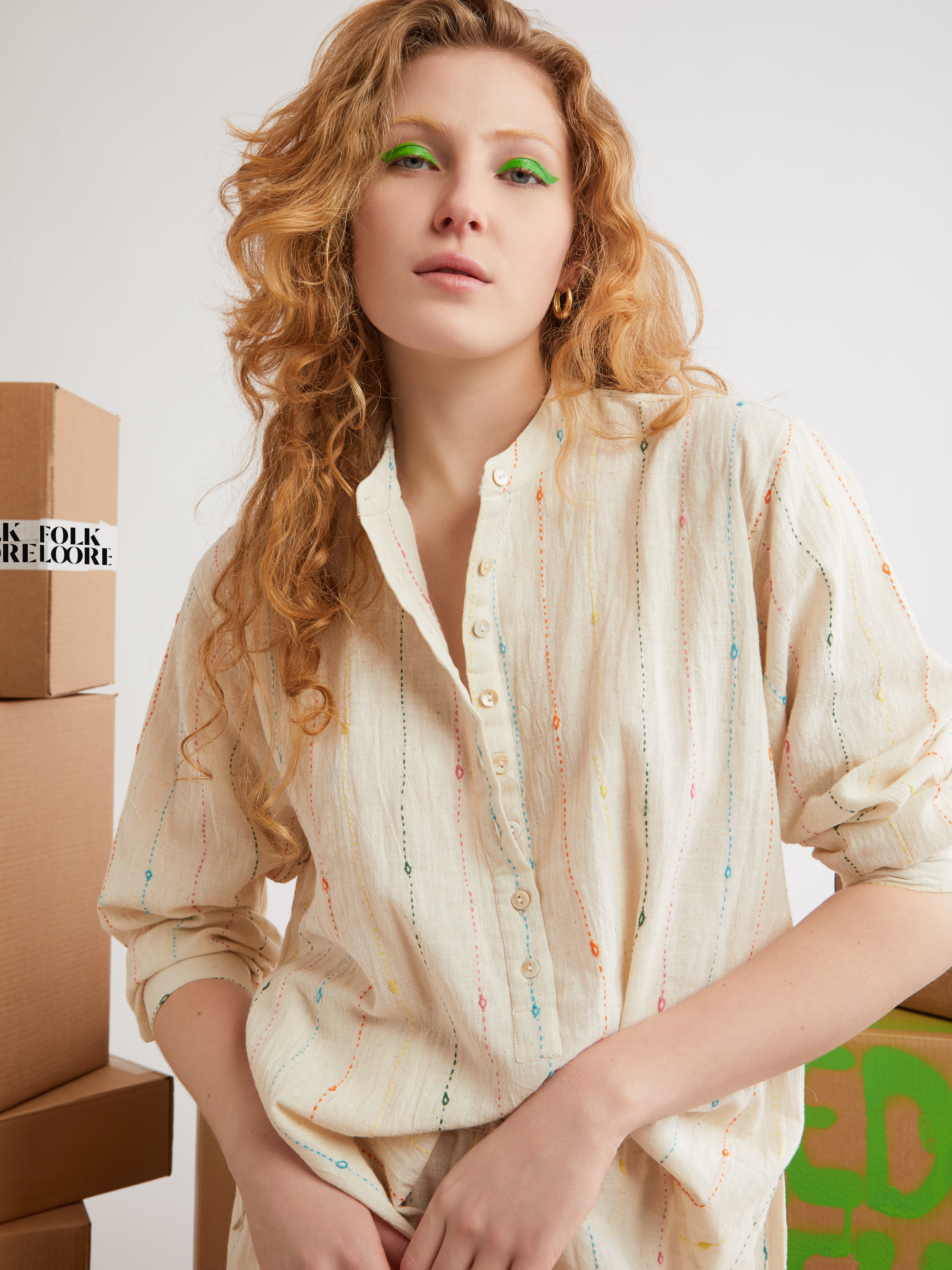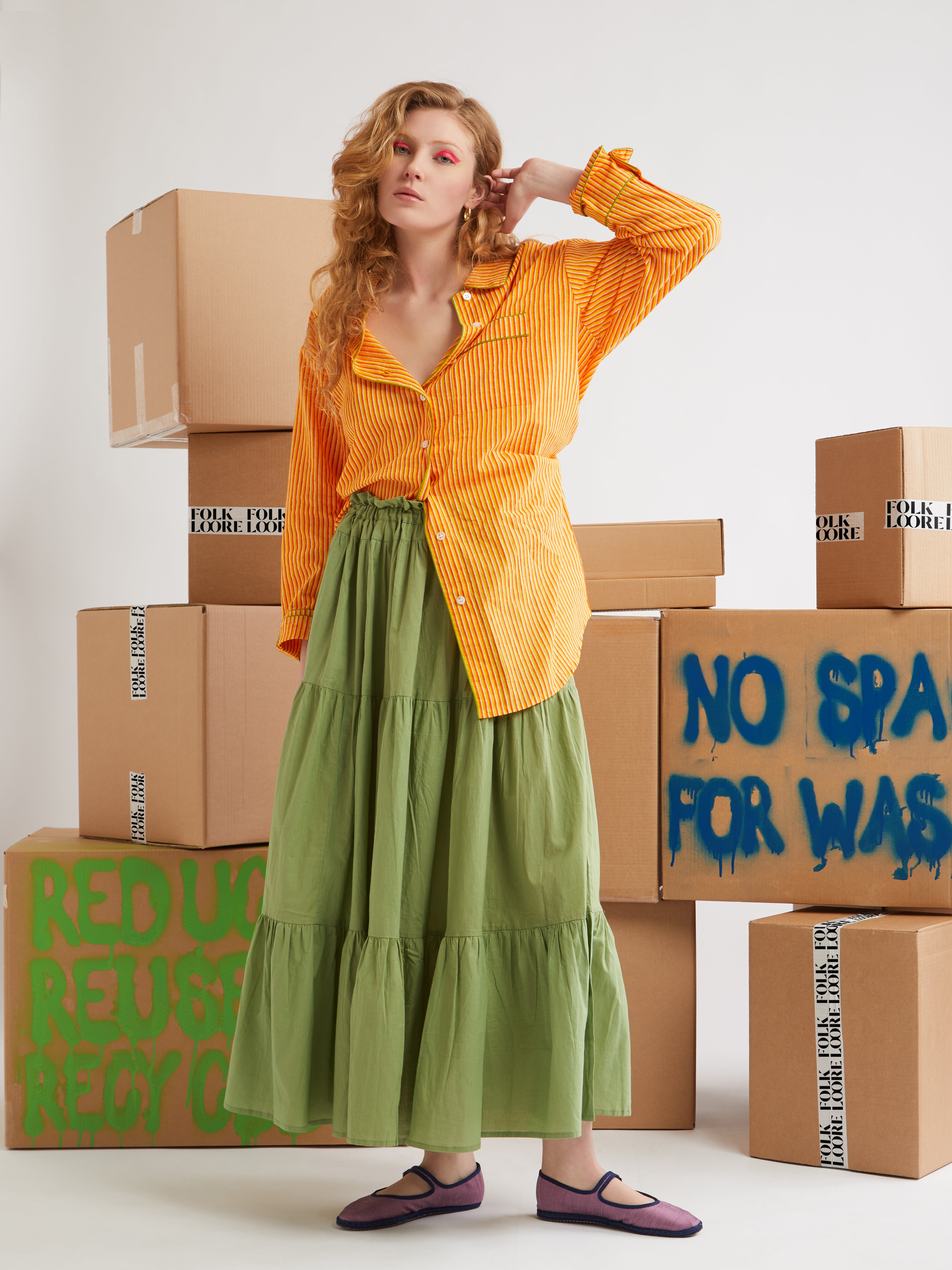 Upcycling is turning things into different things, basically magic!
This spring, Folkloore embraced the power of transformation by launching a capsule collection of 10 unique pieces conceived in India and re-explored in Italy.
At Folkloore we've always been mindful about the impact of our choices. While we get carried away by the excitement of dressing our customers in new unique pieces from all over the planet, our calling is to empower our communities to shop consciously and value their talents.
Most importantly, we believe in second chances. Where some might see groups of women from disadvantaged, rural areas, we see talented artisans with strong traditions to be preserved. Where some might see a few unsold dresses to be disused, we saw a tiny
treasure of cotton and gauze.
This year, Folkloore partnered with Little Sartoria, a small Italian business whose aim is to reinvent unused, beautifully embroidered textiles sourced in markets located mainly in Apulia. With Little Sartoria, Folkloore regenerated its 10-piece unsold inventory into a circular capsule collection of timeless pieces designed in India and re-thought in Italy. The outcome of the collaboration is a beautiful ode to the magic of change.
We all have the POWER to change the WORLD, let's use it to make a DIFFERENCE.